CCI South Africa is South Africa's largest international contact centre.
Statistics.
Name: CCI South Africa
Location: Umhlanga, KwaZulu-Natal
Industry: Call Centre
Size: 4500+
Website: http://www.cci-sa.co.za
Contact: Gareth Cadle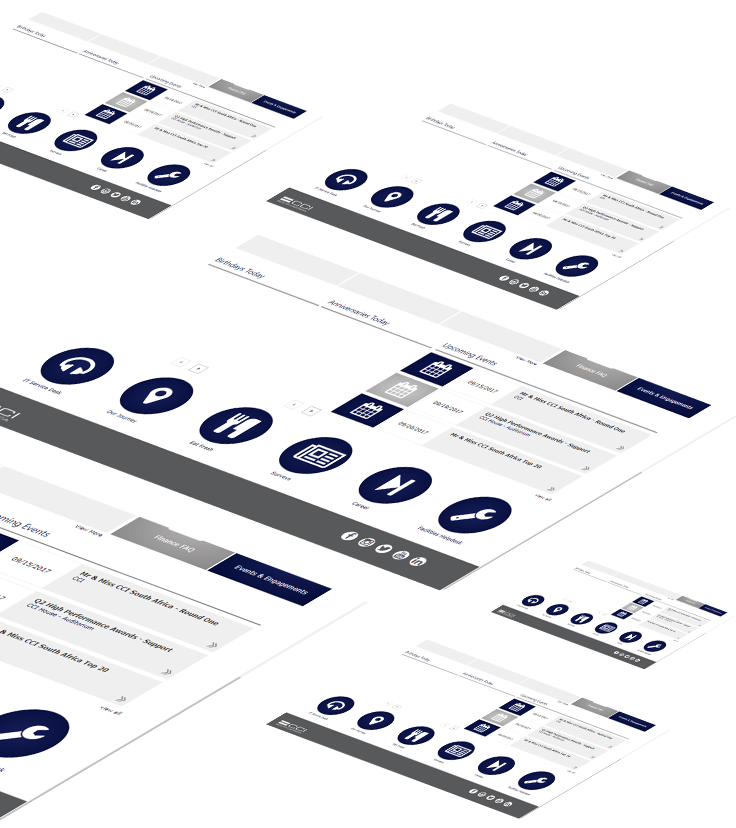 We're about communication. In fact, our whole business is about effective communication between you, your customers, and us. Our commitment to effective communication begins with energetic and passionate people. Our people. We love giving passionate people real opportunities. There's nothing better than working with a loyal team, dedicated to achieving every thing you hope to – and one you can depend on when things get tough. Our people understand the importance of talking to your customers and they understand that they are representing you with everything they say and everything they do. That's why they are our most important resource and why they will be your greatest asset. We've been around for a while now, and although we've grown up and become successful, we prefer to stay at a size that allows us to stay connected to our partners.
So – as you would expect – everything we have is best in class from applications to education, from infrastructure to technology, we continue to invest in our future. It's why we are nimble and responsive and able to meet any challenge that comes our way
What problem was the customer facing?
As with all call centre companies, staff turnover is very high and employees move around often. With the amount of employees leaving and joining each week (50-100), there as a communication gap between all involved departments which led to a multitude of employee related issues. Current workings between the departments were paper or email based, with no formal way to track and join all departments together on a plat -form for collaboration of this essential business function. An essential component to this was Employee Offboarding, affectionately known as termination, and an effective communication platform so all 4500+ employees can be more in tune with the culture at CCI.
What have they done to resolve the issue?
They have implemented SharePoint to manage the gaps in their current process and to streamline onboarding and off boarding ensuring that procedures are followed and are auditable.
What have they done to resolve the issue?
Exchange Hybrid, Skype for Business, OneDrive for Business and Workflows.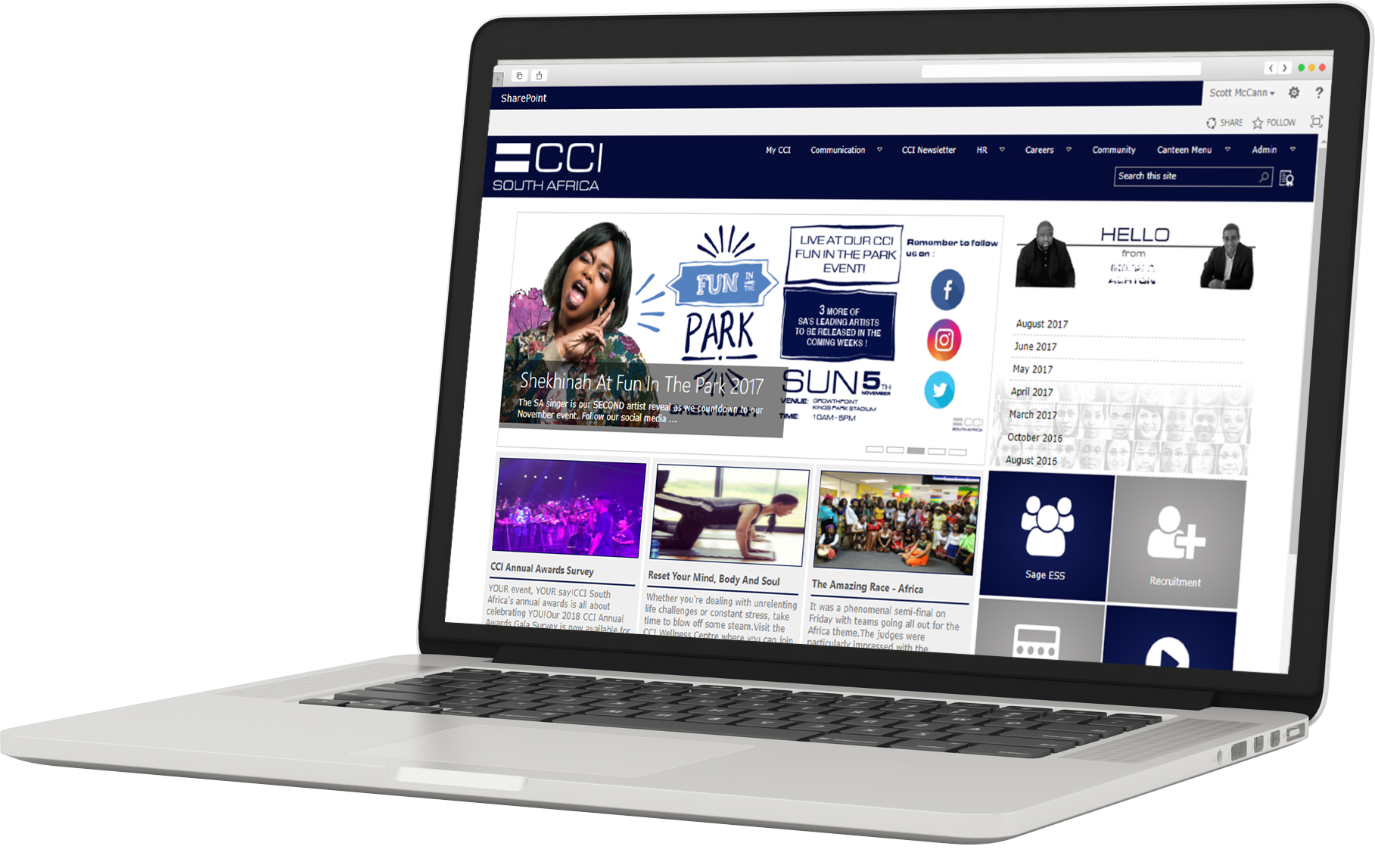 How did they find GTconsult?
As part of an RFP process that CCI undertook in September 2016, GTconsult were invited to tender to CCI their proposal for a new intranet solution. The original scope of the exercise was to replace our internal intranet with a new unified communication portal that could be accessed both internally and externally by all people across our organisation. The scope then quickly grew, with an imminent need to introduce a single pane view of managing our joiners, movers and leavers. GTconsult were able to provide us with a comprehensive approach to encompass all of these needs.
Why did they go with GTconsult Services/Solution?
After careful consideration, we opted to embark on a journey with GTconsult to deliver their proposed solution. This was in part driven by price competitiveness but largely due to their clear expertise in delivering SharePoint solutions. GTconsult had a clear market reputation in being able deliver complex solutions within tight timescales.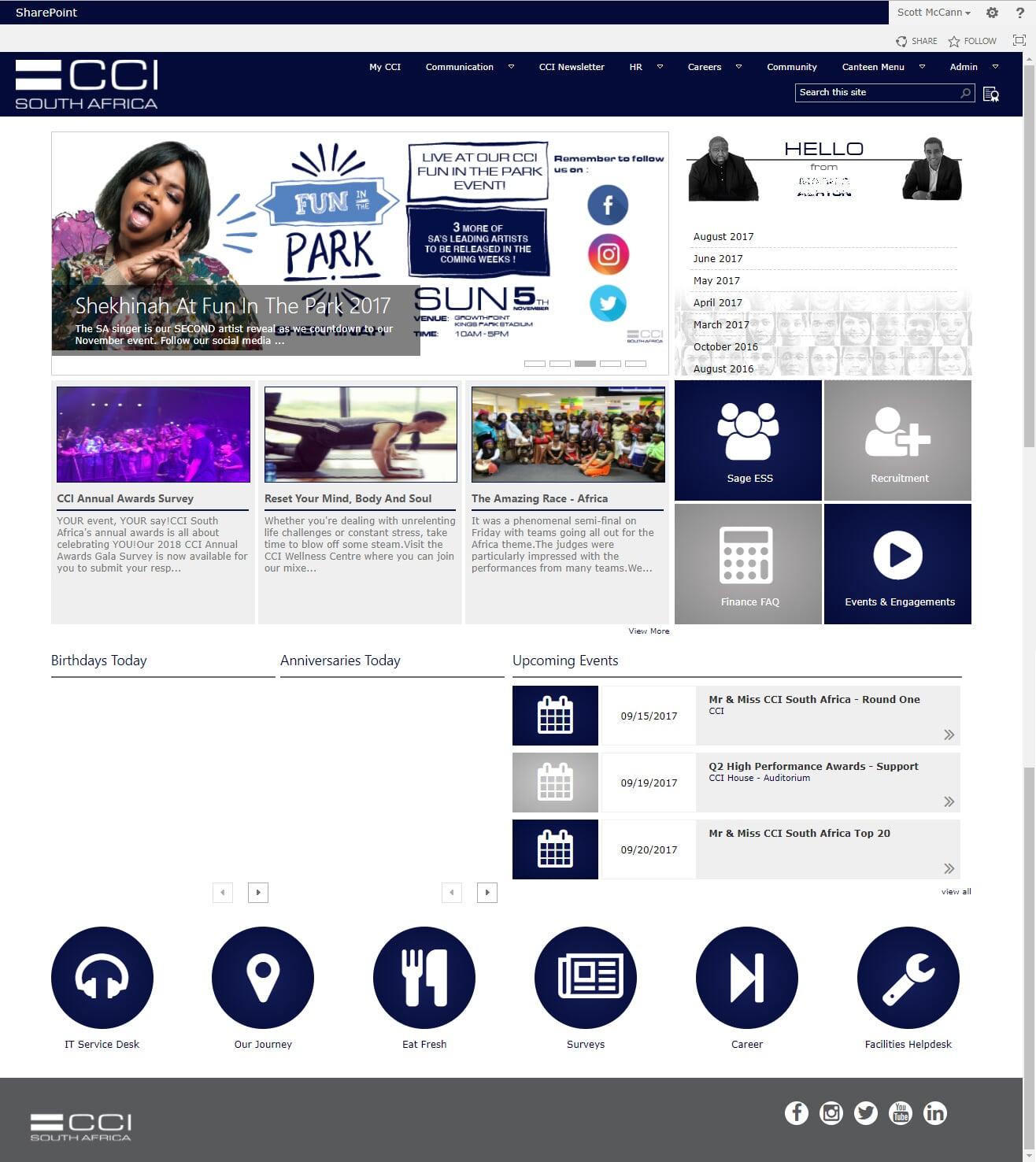 Enabled By GTconsult
An intranet landing page was created to give the employees an area to view & participate in company communications. Through the landing page employees can read company blogs, view the upcoming company events, see colleagues birthday & anniversaries, and hear from the executives. A community site was implemented to give the employees a foundation to communicate on. Employee terminations was created for the HR representatives to create and automate the offboarding process, and to display the attendance so an accurate amount of days can be paid to the employee. The employee was disabled in AD, Biometrics, Payroll, and another LOB appli- cation. This was done instantly through workflow to ensure the termination was successful. Declarations are for the new employees to declare their personal information and agree to employment terms at CCI.
Employee movements are for HR representatives to move employees from one campaign to another which makes the relevant changes on the databases for their LOB applications.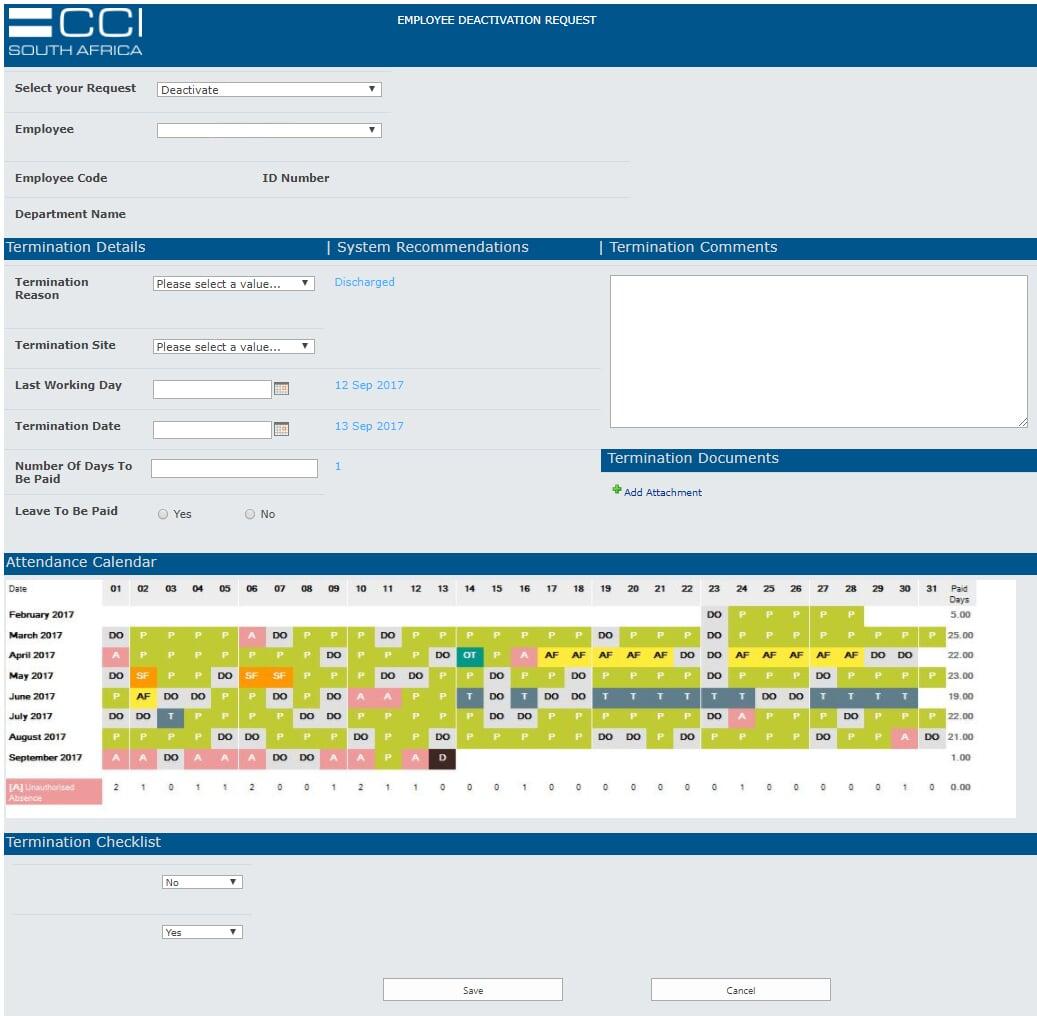 Timeline:
4 Months from beginning to end, with the launch of the intranet first for all employees. The solutions were for select employees only.
Team Used:
GTconsult A Team Development and A Team Support
Issues Faced:
CCI had grown so big so fast that processes were not looked at for improvement. This created an issue at first however when we began the project and scoping of processes with all the department heads, these managers got to look at the current process and where it can be improved. Ultimately, the process was improved upon and agreed between the 4 departments that use this solution daily.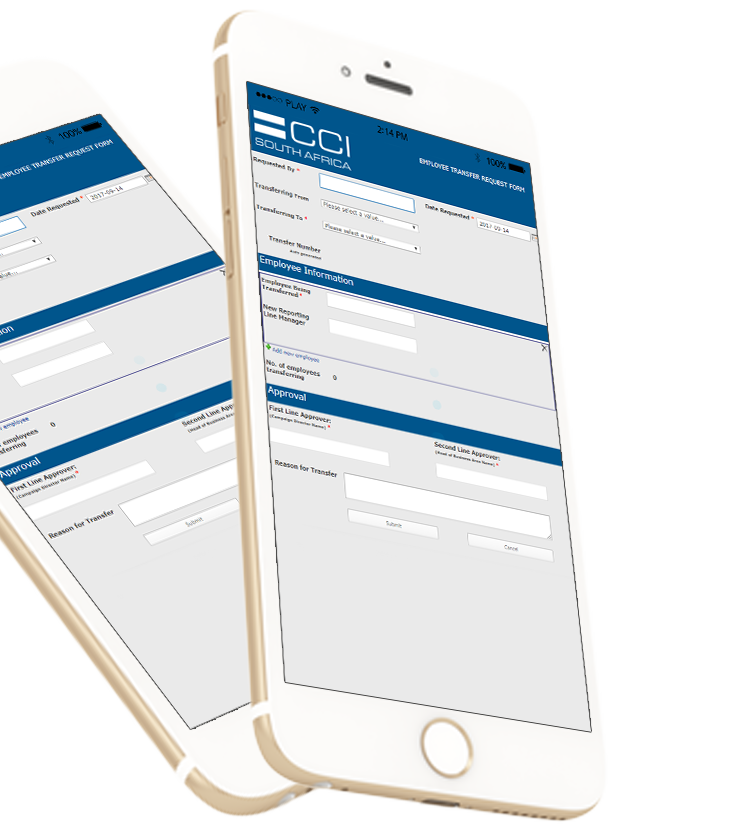 Return On Investment (ROI).
Terminations ensured that employees who had left the company were not going to continue to be paid. What was a lengthy manual process now takes minutes and does not rely on human intervention for terminations into the LOB applications, thereby increasing efficiency and reducing payroll mistakes leading to loss of money each month

Thoughts on GTconsult
"Working with GTconsult on the deployment of a successful system for people management, as well as a unified communication portal, has been an extremely enjoyable experience. Whilst the process hasn't been without it's challenges, having an open communication channel and excellent working relationships has meant we've faced these challenges head on and as one team. GTconsult have shown flexibility, creativity in overcoming problems and sheer determination in ensuring they delivering a solution that not only meets but has exceeded our expectations. I'd highly recommend GTconsult as a business partner for the implementation of SharePoint solutions."
-Barry O'Neill
GTconsult Team Quotes
"Working with CCI and the team who were responsible for delivering the project internally was great. The processes followed by them were fantastic and getting all members input into each of the projects was ideal and truly helped in delivering the solution and solving their Communication & Onboarding challenges. The project manager, Barry O'Neill, had a great outlook and was a pleasure to work with on a daily basis."
– Scott McCann | Technical Account Manager
Get into contact with us and lets enable productivity together!