PKF Littlejohn delivers accountancy services and advice to a broad range of business, corporate, not for profits and private clients.

Statistics.
Name: PKF Littlejohn
Location: London
Industry: Accountancy
Size: 300
Website: https://www.pkf-littlejohn.com
Contact: Andy Konieczko
PKF Littlejohn is an independent firm of chartered accountants and business advisors.
From their base at Canary Wharf in London's Docklands, they serve a wide range of business and private clients. Through their independent membership of PKF International, the global network of accounting firms, they are represented across the world.
What problem was the customer facing?
"We needed to replace our aging intranet, which was difficult to update and poorly used." – Andy Konieczko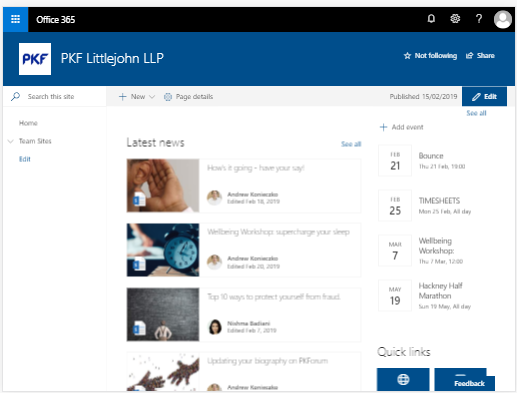 What have they done to resolve the issue ?
"GTconsult created a new SharePoint-based intranet for us. The site was heavily customized, with a user-friendly design and numerous workflows to allow for quick and easy updating." – Andy Konieczko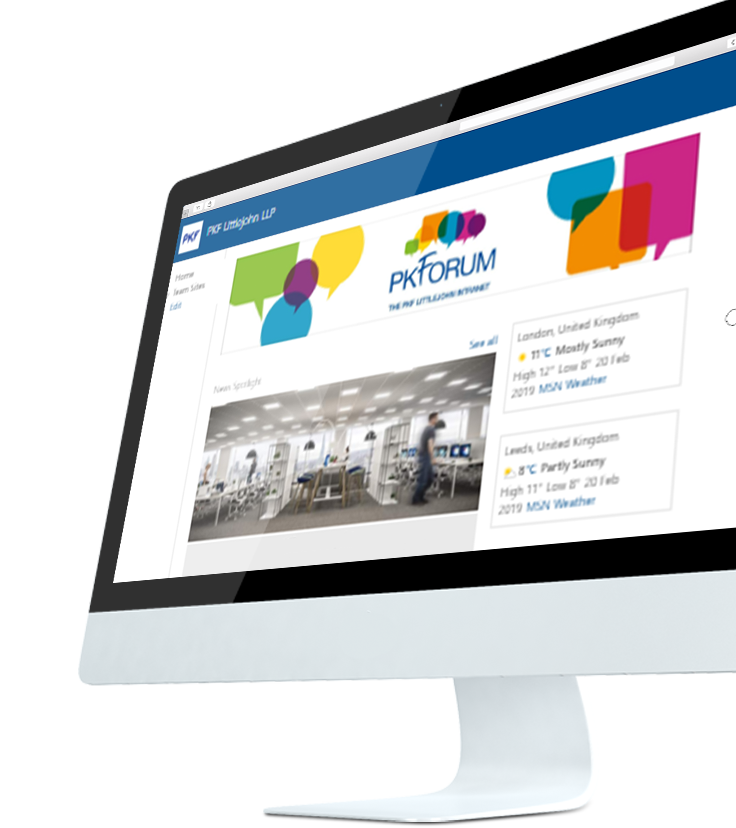 How did they find GTconsult?
GTconsult were recommended by PKF International.
Why did they go with GTconsult Services/Solution?
GTconsult offered a cost-effective and highly customized intranet.
Enabled By GTconsult
PKF Littlejohn approached GTconsult to help deliver on their vision to create an intranet. The idea behind the new intranet was that it would become the central hub for the company. From the start of the project, working with PKF Littlejohn was an absolute pleasure. The discovery and analysis phase highlighted the fact that PKF Littlejohn was open to ideas and suggestions. The open communication has lead to the site having has some great customized features and functionality.
Due to the successful implementation and amazing feedback from PKF Littlejohn, further enhancements and workflows are being added to the intranet. This means that the site is being utilized as envisaged by PKF Littlejohn. We are confident that we will continue to meet the needs of PKF Littlejohn going forward and we are excited about our growing partnership with them.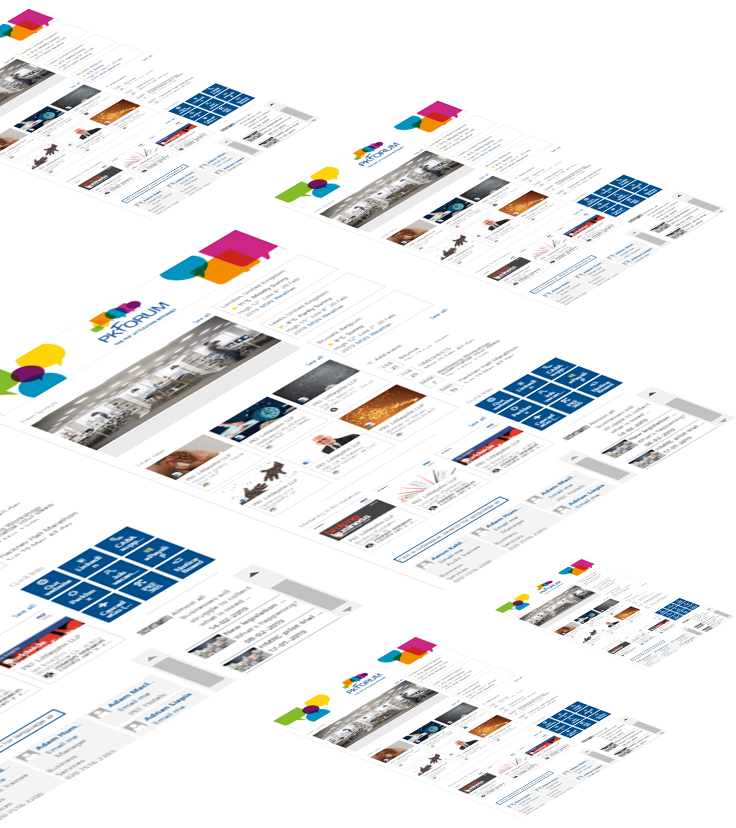 Timeline:
The intranet project took a total of 12 days to roll out and was delivered to PKF Littlejohn within a one month period from GTconsult receiving the green light to proceed with the migration and development.
Team Used:
GTconsult A Team Development.
The Modern Experience:
The PKF Littlejohn intranet site project consisted of a file migration from their old site, which was used as document storage, to a new Modern Experience SharePoint site. The new site has news feeds which also pull important content from their website. Calendars were created so the entire company can be made aware of important events and training. A searchable staff directory was added so they may find a colleague went needed. Quick links to important applications were added on the homepage for ease of access, Popular documents that are being used by staff members were also made available on the homepage. These are just some of the new features that were added to the new intranet.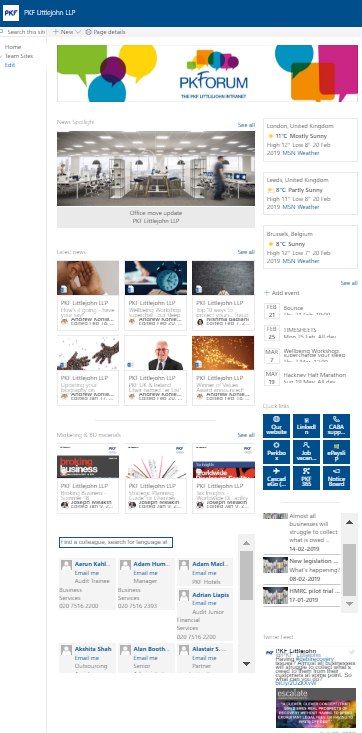 Return On Investment (ROI).
We have seen a significant increase in usage and positive feedback about the site. We have since asked GTconsult to quote for a number of add ons based on feedback from users
Thoughts on GT
"We set high standards of design, functionality and usability for our new intranet. The GTconsult team were able to meet our brief, drawing on their expert knowledge of the SharePoint platform and applying creative thinking."
– Andy Konieczko, PKF Littlejohn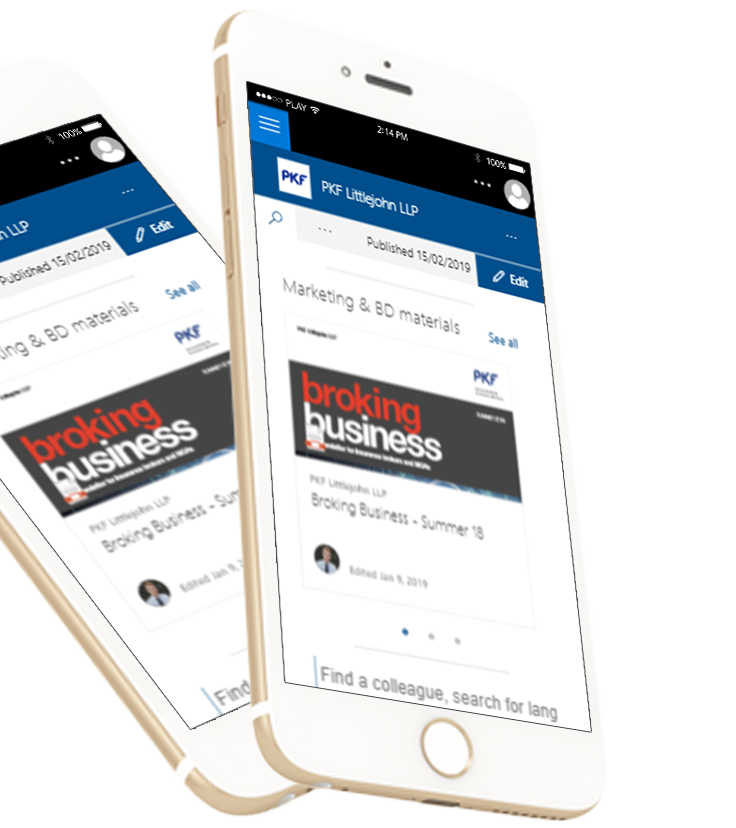 GTconsult Team Quotes
"It has been an absolute pleasure working with PKF Littlejohn. The project was a success because we have formed a great partnership. I'd like to thank our A Team for their expert level design and development that was leveraged to make this project successful. Just another example of how we enable productivity. We are looking forward to a great future ahead with PKF Littlejohn"
– Grant Ellis | Sales Manager, GTconsult
Get into contact with us and lets enable productivity together!